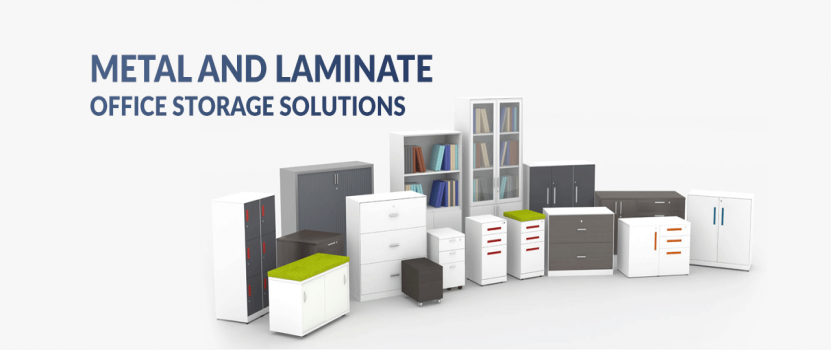 Things to keep in mind while choosing office storage cabinets
It goes without saying that a workplace has lot of important documents that ought to be stored with care. This is because these are documents vital to the business of the organization. There is a plethora of storage options from which you can choose the one that meets your requirement in order to store those important documents at your workplace. However, while choosing office storage cabinets one ought to keep in mind that just storing the documents is not enough rather it is necessary that the workplace is kept organized.
Factors that one should consider while choosing storage options for the office space:
Storage needs: When you are choosing office cabinets the first factor that has to be considered is the kind of things that will be stored. For example, if you have to store lighter items, a lightweight and simple storage cabinet is enough. Similarly, if you have to store heavy materials it is recommended that you opt for a heavy duty steel cabinet.
Safety and security: The kind of security that you would require for the office cabinets is another important consideration. For instance, for items that need to be stored well and at the same time have to be easily accessible, you can choose wall cabinets. Wall cabinets are beneficial because they do not come in the way of movement. Similarly, items that need additional security must be stored in cabinets that have locking mechanism.
ppearance of the cabinet : The appearance of your office storage cabinets to a large extent depends on the location of the cabinet. For example, if the storage is for a place that is more like a storeroom and not many people visit the room, then there is no need to invest in the looks of the cabinet. If the storage will be in a place that has higher traffic, it is mandatory that you invest in a good looking office cabinet because it will add to the aesthetics of your workplace,  helping create an impression in the minds of the prospective clients.
Frequency of usage of the cabinets: If the cabinet is for storing items that are needed quite frequently it is better to opt for open shelves for easy accessibility. On the other hand, if the storage is for keeping things which are of high value one should choose cabinets that havelock facilities and are strong.
Amongst the different kinds of office storage cabinets available, you need to choose one that suits your needs and works in your favor long-term so you don't have to keep buying new ones. It always helps to make a list of the items that you want to store before investing in buying storage.