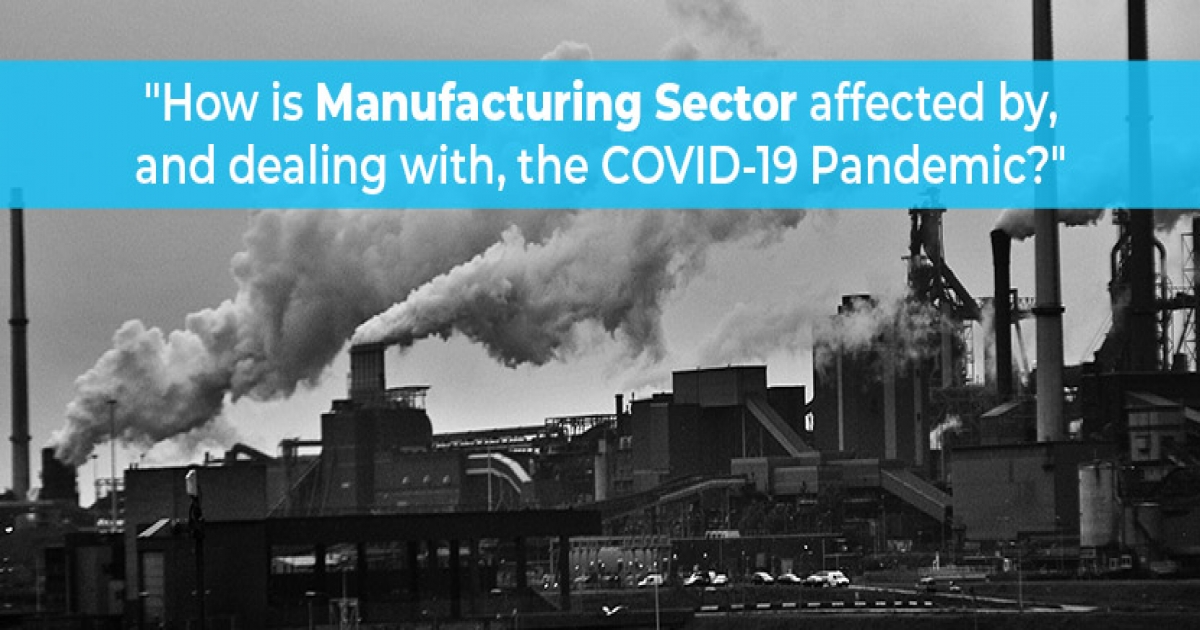 Impact of COVID-19 on the Manufacturing Sector and possible measures of sustainability.
Workspace furniture plays a very important role in enhancing the productivity of your employees. The kind of décor you have creates the mood for your office. Nobody feels motivated to work in a grim environment. It is important that you give your employees a workspace that encourages them to do their work and gives them the energy to thrive throughout the day. Of course you also need to have employee-friendly policies for the sole purpose of retention but having good, friendly furniture and atmosphere helps too.
Seek comfort
An average working individual spends five days a week with eight working hours each day at his workplace. This means unless he is always on the move, he will be needing a chair, a desk and other bare essentials. Comfort is the key factor here along with affordability.
While leather chairs may seem extremely comfortable, it is not at all cost-effective to place expensive leather chairs at the workspace. There are many alternate solutions that one can find easily or with just a little bit of help.
Color coordination
A vibrant office environment can be very appealing to the eyes and may be quite encouraging for employees as well. However, not all professions may be able to accomodate vibrant furniture. You may still like to mix and match colors and bring out as many positive vibes as possible. The color green is a very tasteful color and is absolutely soothing to the eyes. A dash of green always works wonders on the energy levels of employees. You may want to mix it with contrasting colors to give your office work area an aesthetic appeal.
Take care of seating
Seating and comfort may go hand in hand but there may be a subtle difference. While comfort of seating is very important when choosing workspace furniture, posture and other factors are important too. Employees often suffer from back problems, poor concentration and the like owing to poor quality furniture. Choosing ergonomic furniture can help minimize these problems. There are several options available that are comfortable and yet stylish too.
Planning the layout
The layout of your workspace furniture matters a great deal too. When you plan your office, work with your designer to plan the layout in a manner that increases fluidity as well as appropriate spacing. The utilization of space and furniture go hand in hand when you think about the layout of your workspace.
Storage units
Storage units maybe one of the most underestimated workspace furniture but you must know that these also play an important role. Everyone likes to work in a clutter-free environment. Storage units help in this matter to elegantly store away important files as well as other office related things. In addition, these units help a great deal in filling out your workspace in an admirable way.
Also, if your company has received awards and accolades, this is the perfect way to showcase them for outsiders as well as your employees. When you decide upon your office décor as well as workspace furniture, make sure that you do it based on your personality as well as the profession you are into. Do not go in with a style because someone else is following the same trend. This will make you unique and will attract prospective employees who have the same mindset.
Seek durability
Investing in workspace furniture requires a significant amount of finance and hence it is absolutely impractical if you have to invest frequently for the same thing. So, when you buy furniture for your office, make sure you buy durable furniture. Ask your salesperson about warranties and the quality of the furniture. Investing in higher quality goods one time makes better sense than having to invest in low quality furniture frequently.
When you buy workspace furniture make sure you are buying from a good, reputed place that extends its services beyond purchase through delivery as well as installation. Draw a budget plan for items so that you do not have to withdraw money from other office investments. Once you have a budget, the salesperson should be able to guide you better in finding suitable furniture for your office.
To view our extensive range of workspace furniture, please click here.
Lables : Buying office furniture