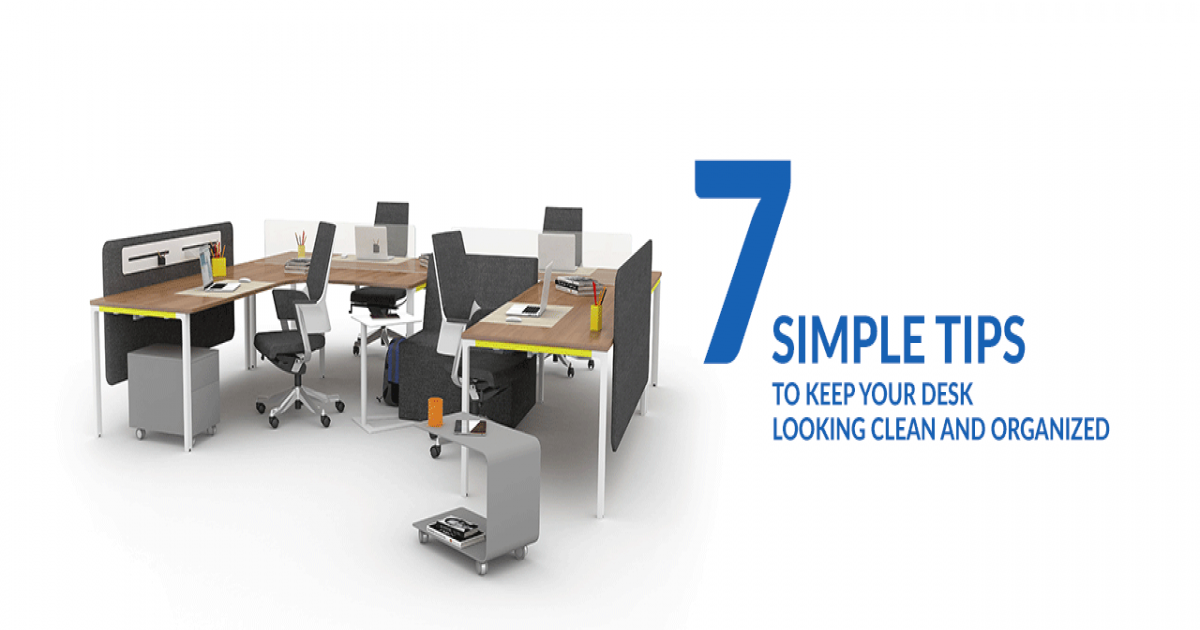 7 simple tips to keep your desk looking clean and organised
At work, we all have a tough time handling all the tasks and responsibilities that we have on our mind. In such a situation, cleaning your office desk is probably something that does not even cross your mind. It can be tough to get your desk organized while you are handling emails, meetings, phone calls and managing your necessary office work.
However, having your workspace perfectly organized can really help you accomp lish tasks and office work. This is why one should try to set aside about 30 minutes of their daily time to perfectly organize their workstations. Here are some great tips to keep your office space perfectly organized.
Start with the top section of your desk as most papers and files remain cluttered in this section. Throw out all old and unnecessary things that may be present on the desk. Use a simple cloth to wipe off the dust and dirt on your computer desk and all the desk accessories that you may have. You can also make use of a cleaner for wiping any coffee/tea spills or rings.
Keep a trash can near your desk at all times so that you can keep your office furniture neat and tidy at all times. A trash can that is set nearby can help you keep your desk clean at all times.
Keep only those items that serve some specific purpose. While you do not actually need to create a completely sterile workspace, it is always a practical thing to do to removing items that you are not using.
Try to eliminate all unnecessary subscriptions, files, memos and paper reports. Unless you desperately need to have certain documents in hard copy formats, steer clear of papers and manage as much as possible with their digital copies only.
Most modular furniture units are nowadays designed in such a way that they can easily accommodate computer systems, laptops, printers, fax machines and other types of electronic gadgets. However, it is still necessary to come up with effective means to manage the electrical cords that come out of these systems as otherwise they can create a lot of chaos. Use zip ties to keep all your cords fastened together so that they are relatively out of sight and out of your feet's way. You can also choose to use a cord tubing or protector if you are looking for an even better way of concealing the wires.
Make use of colored and tagged files to keep important documents in a neat order.
Spending a small time of your daily working schedule to clean up your desk can make the whole task much easier. Avoid extending your organizing time simply by scheduling some regular designated time to clean your desk.
Keeping your desk clean not only helps keep you organised, it also ensures more productivity and efficiency at work.