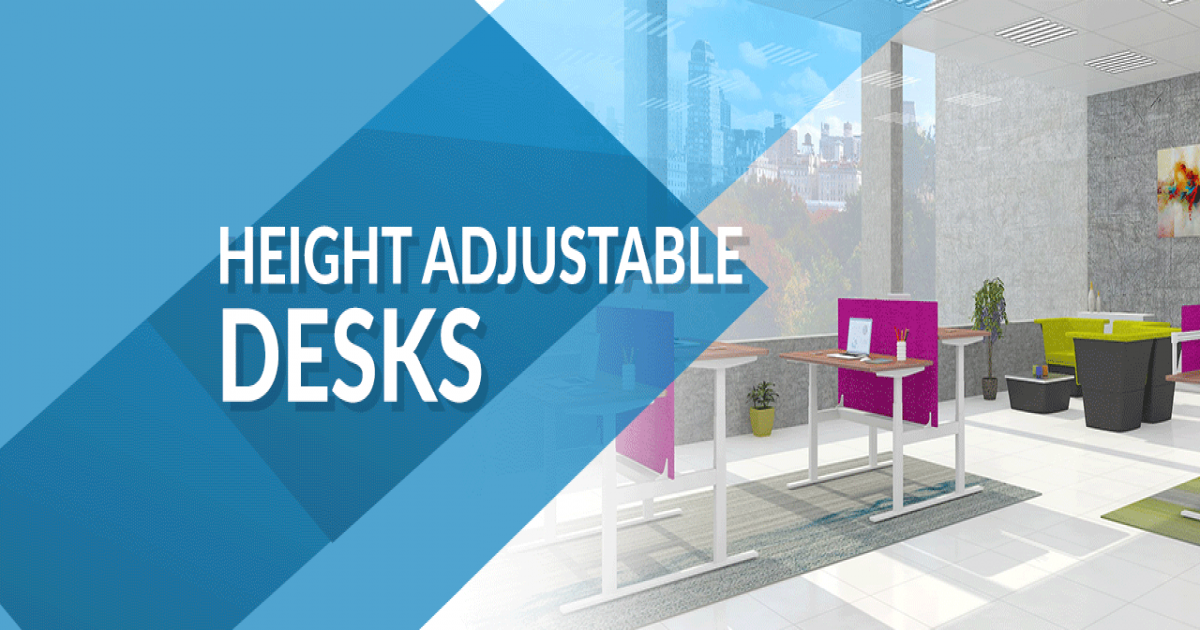 Innovative Desks with Adjustable Heights for Better Work Efficiency
There is a growing need for innovative spaces in the work front which has given way to the need for adjustable devices, desks and chairs. It is easy to settle for a comfortable chair, but the choice of desks is not so clear. What makes this piece of furniture so unique is that it should please everyone that uses it. This may be a tall person, a person who likes to slouch forward while working, or one who needs most light from the top. Well, the way forward is to opt for a working surface one can adjust.
Smooth operations and adjustments
Height adjustable desks have put out many choices by way of material and the adjustments one can make to change the height and orientation of the working surface or table top. The main thing one looks for in these models is stability. The table must rise and fall smoothly without getting stuck or without any shuddering while raising and descending. The top of the table must have enough workspace, for a monitor and keyboard and a mouse or notebook at least.
Most top-range models have a plug point built into the module so that you can plug in and begin working without any trouble. The material that the table is made with must be durable and have enough thickness so that it supports load with ease. These tables can be placed in a shared working environment to hold short team meetings etc.
Allows better working conditions
The main reason for adjusting the height is to allow employees to perform their duties in both the sitting and the standing position. This increases their productivity at the workplace and allows them to work in a more efficient way. It also reduces the many health hazards that are caused by the sedentary lifestyle we all lead today as a result of our work environments.
A few models have platforms that rise from the normal position to an elevated position so that the people can work standing up. You see these platforms on top of the table. Other models have adjustable telescopic legs that raise the entire table top.
Get better light and body support
Height adjustable desks have become quite popular of late because of the mobility they allow in a working environment. Standing at work comes as a refreshing change from being stuck at one place and one desk all day. It has been noted that standing and working can also uplift a person's mood and increase their energy levels too.
Adjustable desks have changed the game of the workplace by allowing people to customise their work desks. Keeping the arms at a prescribed height with a comfortable support, keeping the back supported, and allowing the light to strike from an upward position helps people stay healthy and reduces strain on their eyes, backs and necks.
Click here to check out our height adjustable desk POSE.