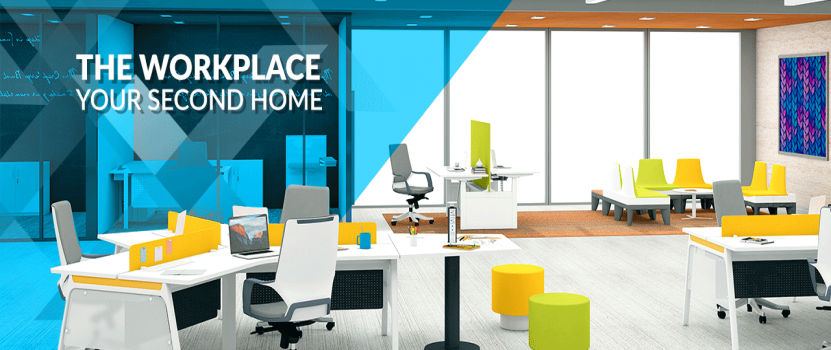 The Workplace – Your second home
You spend a better part of your day, a good 8-9 hours of your day at office, 5 days a week at the least. This is why the workplace is often considered a second home.
The recent workplace scenario is nothing of what it used to be. Gone are the days we sat upright on uncomfortable chairs, glued to our desks clocking in our hours and leaving at the dot. Today's work culture has evolved to make the employee feel comfortable – as comfortable as he or she would feel at home.
Keeping it cool
We've incorporated bean bags, lounge sofas and recliners into our offices and they've done us a world of good. It helps us be more fluid at work and thereby makes us far more productive. We don't mind putting in a few extra hours every now and then, because staying those extra hours doesn't take a toll on our comfort and our health anymore.
Mobility
It isn't just these things that make working at an organisation better. From being shut off in individual cubicles, to the expansive collaborative work stations of today – everything about our workspaces today has led us to become more attached and productive.
The spirit
Just like moving in and around your office shouldn't be a chore, the environment shouldn't be a bore either. Adding a dash of colour to the furniture and walls to liven up the space yet bringing some uniformity seems to be the way to go.
The workplaces of today are far more personal and yet have a touch of professionalism and finesse because as an industry we've figured out that this is what works best. Take a look at some of our desk based systems and panel based systems for a better understanding of your options.