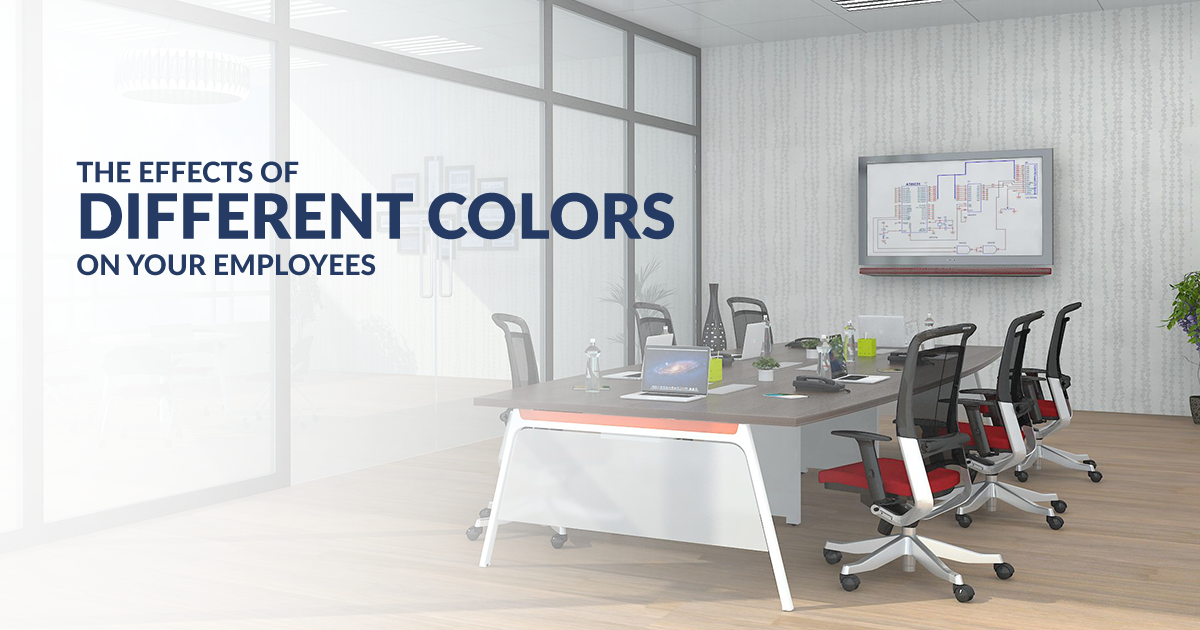 How different coloured office spaces can affect your employees
As the owner of a business, you have to be focused on getting the right employees. However, the colors of your office walls also have a significant impact on productivity. Expert psychologists believe that colors have a very important role to play in employee productivity.
Choosing the perfect shade of paint for the office walls is just as vital as finding the right employees. It has been scientifically proven that visual elements such as colors in the office building can significantly affect the performance of the employees, attitudes in workplace and levels of production. The ambiance in the office is one of the most critical factors in determining employee's productivity.
Today, the concept of using colors to motivate employees in an office environment is  getting increasingly popular. Many big firms all over the world are experimenting with colors to combat stress and lethargy in the workplace. They are also looking to create a nice, homely ambience that can work greatly to enhance employee productivity in the long run.
Here are some colors that can create a positive impact in the minds of your employees.
Orange and yellow: Orange and yellow are some of the best shades when you are looking to create a workspace that can impart vibrant energy and enthusiasm in your employees. However, you should make use of the shade of orange sparingly across various parts of your office as research suggests that orange can invoke strong appetite in people.
The shade of yellow can bring some great energy and lively enthusiasm among your employees. You can use yellow and orange on your office walls in the office break rooms, the cafeteria or the restrooms.
Red: It is a well known fact that the color red can greatly stimulate brain activity as well as increase the heart rate. Compared to other shades of colors, red is a highly stimulating colour which is why it is almost always used as a popular accent color. Red can also help to enhance the performance of the employees in situations when they are presented with detail-oriented assignments.
Blue and Green: Blue and green are perfect when you are looking to relieve stress and anxiety. Stress is widely held to be among the main causes of poor productivity and distractions in any office environment. Reducing the stress levels in office space is therefore a major priority for many office managers.
Scientific research has proven that blue and green can help people feel calm, tranquil and relaxed. The lower levels of stress can automatically improve the working efficiency of employees in a major way.
White: If you are thinking of infusing some optimism and inspiration, then you should definitely get the walls of your office painted white. White rhymes perfectly with anything which is why it is a great choice for your office walls. It also helps to create the impression of spaciousness. The color is known to reflect light very well and is therefore regarded as a major symbol of sterility and tidiness. You will find that most offices that make use of the white shade have employees that are happy and booming with a lot of positive energy. Optimism is one of the most important virtues that can inspire employees to work hard.