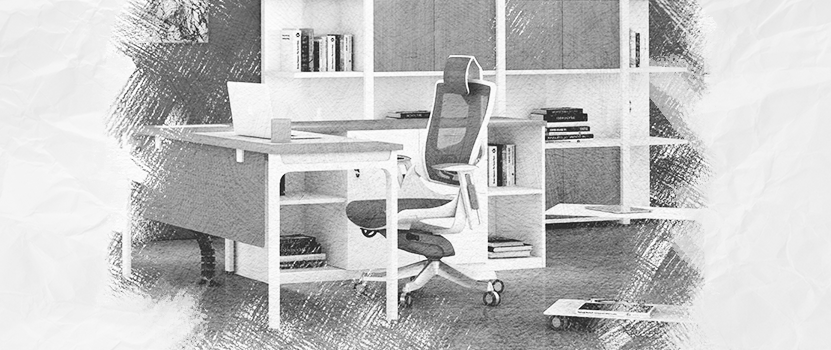 5 Benefits Of Ergonomic Office Furniture
If you're not comfortable, you are not doing it right!
This Article on the "5 Benefits of Ergonomic Office Design" can help you understand the concept of ergonomic office space as well as its necessity!
As a part of the corporate world, you must know that an employee epidemic of health issues is spreading throughout! "Why?" you ask? Well, because of bad office furniture!
Yes, a little known fact – "Good office furniture that supports an individual's posture can help in the maintenance of good health as well as increased levels of productivity at work".
In continuation, merely sitting on a bad office chair for 8 hours can cause poor blood circulation, increased amount of body fat, decreased concentration, problem of fatigue and Digestive problems too!
This is the reason why the concept of Ergonomic furniture is gaining popularity in the corporate world!
We bring to you the top 5 Benefits Of Ergonomic Office Design!
As an organization, you obviously want to have maximum achievable productivity and you would do anything to achieve that, wouldn't you? Ergonomic office chairs and desks aid in better posture and alignment along with lumbar support! An employee using these products will show higher levels of productivity! The traditional system of office furniture is now out of the window and if you are looking to grow in the market, ergonomic office furniture is your way to go!
Ergonomic office furniture like chairs, standing desks, and supportive keyboards are designed to support employees as they work. Sitting in an awkward position puts stress on one's body's musculoskeletal system and causes discomfort, pain and fatigue in the neck, shoulders and back. Thanks to Ergonomic Furniture for aiding reduced levels of pain and for making the workspace healthier!
Increase in Employee Well-being
When we say Employee well-being, we don't mean just physical health. Employee wellness is an ideology in itself where the employer shows respect and concern for the employee's mental, emotional and physical health. An employee who is assured of care from the employer is more likely to respond positively to their work.
It is no rocket science that a happy employee is less likely to leave your organization than an unhappy one! Retaining valuable resources in the organization is extremely necessary and is highly regarded in today's competitive world. Furnish your office workspace with ergonomic furniture and watch your organization reach sky heights!
Don't you want to be known as "That organization that every corporate professional wants to be a part of because of their amazing office culture" ? Well, you know what you have to do then!
Ergonomic Office Furniture will also help you promote your brand without any extra investment! With increased levels of employee engagement and employee satisfaction, you are bound to grow through the market!
The above 5 Benefits of Ergonomic Office Design can help you create a healthier environment at the workplace. Good office furniture could be of help because employee lives depend on it!
Happy Ergonomic Furnishing!