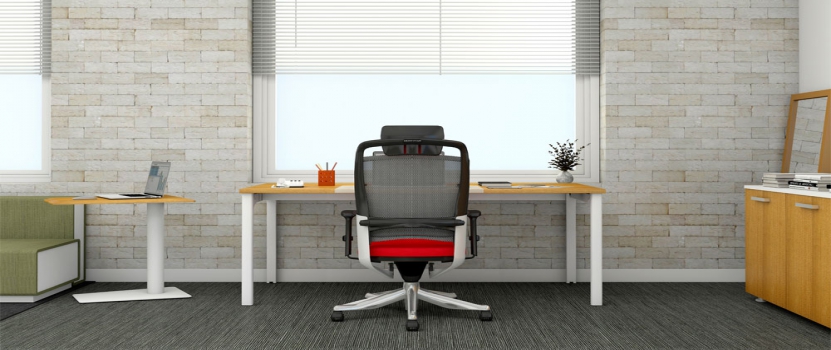 The Impact Of Office Furniture On The Work Place Productivity
Ever wondered how office furniture can impact the work productivity of your employees and hence the growth of your business? If not, then it is the peak time for you to identify the impact of right office furniture for your business growth and productivity because the global competition is at its peak. Now the question rises that what is the relationship between the furniture and the productivity of your business?
Employees are always the valuable assets for any business as they strive hard for the prosperity of the business. To do so, they have to sit and work for extended length of time, say from 8 to 12 hours which creates lot of health issues to them like back ache, neck ache etc. As a result, they start feeling lazy, low in enthusiasm and could not concentrate on work which impacts adversely on their work productivity.
What type of furniture should businesses adopt to enhance the work productivity of employees?
The first thing which businesses must do is the effective space planning to boost the employee morale. They should be provided with healthier work environment by offering them ergonomic office furniture that is not only fit for their physique but also for improving their consciousness for work.
Employees are mostly working on computers and laptops. While typing on these, the arms have to be placed in a comfortable position otherwise it could cause strain on arms and shoulders. The chairs of them should have adjustable arm rests to avoid any distraction in their work.
The color of office furniture is also one of the crucial factors to consider for improving the employee productivity. Businesses must introduce such office furniture that is of brilliant hues to bring energy in the work environment.
A cluttered work space also influences workspace productivity. When an employee who has to do lot of paperwork and has to keep running here and there to collect them, makes him tired and reduces his work efficiency.  To overcome this, he employees must be given storage cabinets where they can store their documents and other stuff.
As a business, you must not forget that comfort and productivity goes hand in hand. If the discomforting office chairs and other office furniture will keep on grabbing the employees' attention, how would they be able to work effectively?